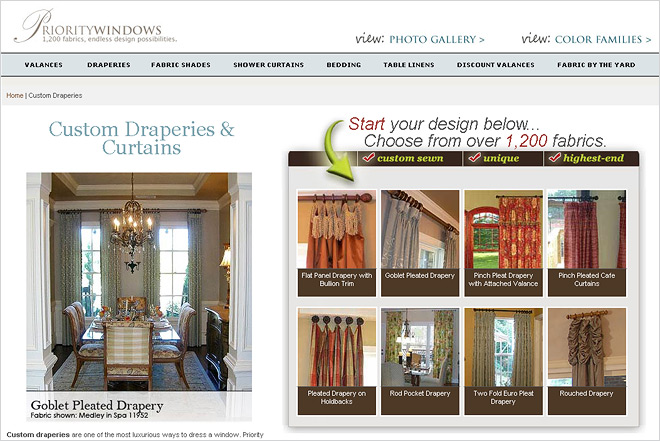 Anela Biscevic of PriorityWindows.com:
PriorityWindows.com had a simple business idea – it was to offer custom curtains to American consumers online. Of course, the implementation of this idea was rather complex. How to give customers a choice between hundreds of curtain styles, over 1,500 fabrics, dozens of trims, sizes and other options was a puzzling challenge. The question was not only how to set up an online store, but rather, how to set up an online shopping experience where customers are allowed to customize a product to their exact liking.

The solution – the X-Cart team implemented an easy-to-use step-by-step configuration process that runs on the Product Configurator module. After launching this new process, we saw an instant boost of repeat visitors to our site and sales increased by over 30% for the next quarter. We plan to collaborate with the X-Cart team in future and would certainly recommend them to others as well.