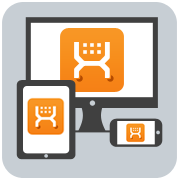 Hello, X-Carters! We are excited to announce the release of our latest Add-on, the Responsive Template for X-cart! This template created by our xcart-guru – Mike White aka
totaltec
– and we are glad to demonstrate this add-on directly on our website. Let me quote him below:
—
This template is the perfect complement to the Mobile Add-on, and will further prepare your web store to handle the growing variety of devices being used by consumers. This template optimizes the shopping experiences of your customers, by offering a tailor-made fit for their screen.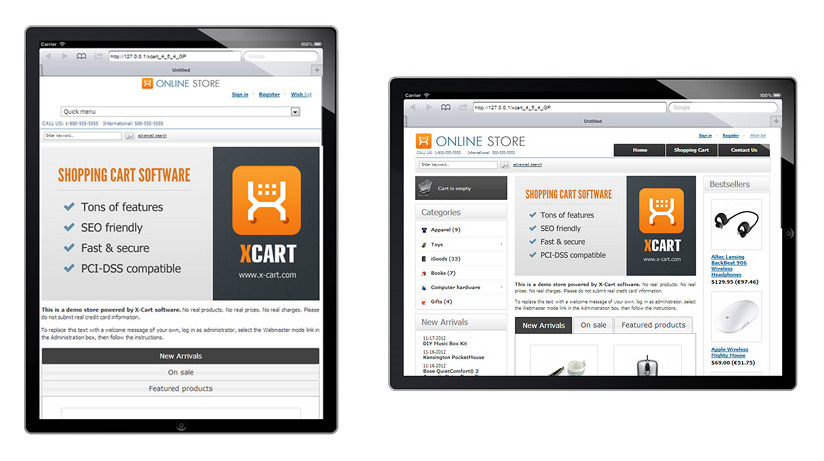 Responsive design is the latest trend in web development, merchants and developers alike are excited by the ability to future-proof their sites. Rather than being stuck with one fixed-width layout for your store, using this template you can adapt to your customer's screen, and ensure that they receive the right experience every time. Monitors come in all shapes and sizes, and we can expect more change in this area in the coming decade. Desktop monitors are steadily increasing in size, but the number of small screens, tablets, and phones are increasing as well. With responsive design we can accommodate everyone, be prepared no matter which way the trend goes.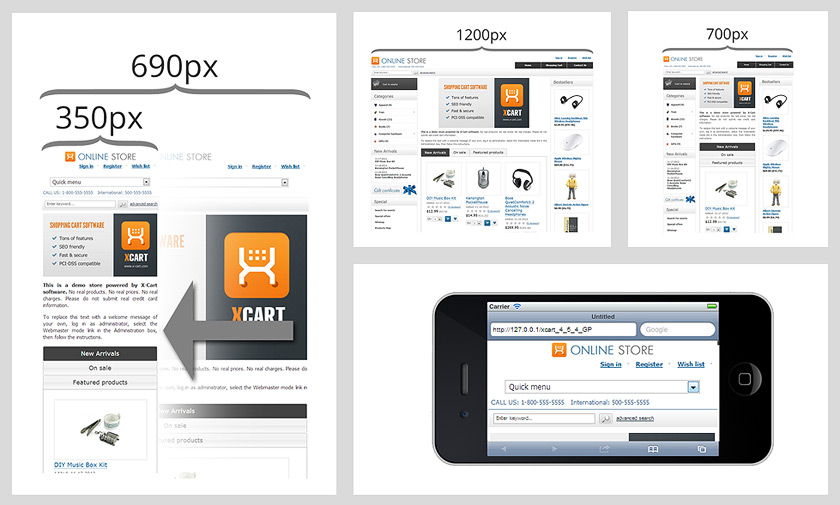 Enough talking, you need to see it for yourself! Try the demo out, get the details on the Add-on page, and test drive the responsive template today.
Play with demo » More details»
Mike White
—